Overview of Our Lady's Messages

A Chosen Soul

Call of Our Lady Queen of Peace

Spiritual Director

Fruits in Abundance

Conversions

Major Physical Healings


Prophesy Fulfilled


Matrix Medal

Holy Water

Our Lady with Tears

The House of Prayer Achill

Chain of Houses

Our Lady's Fraternity

Novena to the Most Blessed Trinity

Protection of Homes

Young People

Sources of Information

Christina Gallagher and the Church

Frequently Asked Questions

Media Misrepresentation

Voice of Our Lady's Pilgrims

Contact Details

All material on this website
is ©Copyright. All Rights Reserved.



;

'WEATHER CHANGES'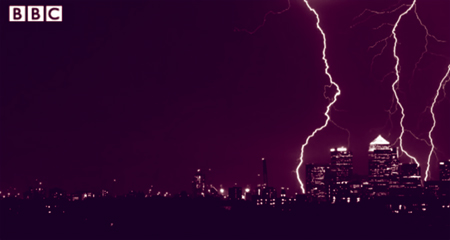 It is deeply saddening, even heartbreaking, to hear week after week people discussing the deaths and injuries that are resulting from each new weather extreme (most recently in Poland, Germany, France and Spain but without interruption now in all parts of the five continents of the world), whether it be sudden torrential flooding, lethal lightning and thunderstorms, massive hailstones, scorching heat-waves or raging tornadoes – not to speak of earthquakes in strange locations – people bewildered at experiencing not only 'the four seasons in a single day' but the dread that unforeseen disasters can now strike entirely 'out of the blue' and claim countless lives within seconds of time, and struggling in vain to find explanations – which they cannot, yet all of this was clearly announced and made known by God through Christina over the past eighteen years! It is heartbreaking because firstly, it could have been prevented and secondly, the means of receiving God's protection have been given to us.

As far back as January 1, 1995, Our Lady told Christina,
"My Daughter, the world is in its decline….. The weather will be so changeable: heat to cold to ice; rainstorms like the world has not witnessed; hurricanes, floods, earthquakes even in unexpected countries; mudslides…"

Eight years later in Her message for July 16, 2003, Our Lady said,
"The weather-change in many parts of the world is recognized, but only in silence. Why can you not see and hear? Then act upon what I say, in My yearning desire to help you with love…"

Two years after that, on February 21, 2005 Christina was told,
"Floods will increase all over Europe and throughout the world, leading to a deluge. The sea will gradually rise and come in over the land. This will happen both in Europe and around the world…the sea levels.. will not recede. Heavy rainstorms, hail, gale-storms and tornadoes will increase to terrific levels…and in regions where they do not normally occur. All extremes of weather-change will occur not only within all months but even in any one day as the seasons enter total turmoil…

The following year, on November 3, 2006, Our Lady said,
"The world as you know it is in great turmoil, leading to its purification. The weather changes will escalate more and more in their behavior, floods, drought, fires, twisters – all those are little but there will also be earthquakes and tsunamis. You are unprepared for it in soul or body. I beg you, My children, turn away from sin and pray, pray…"


Also, in the message on January 15, 2006, Christina was told,
"...The electric storms will become low and dangerous."


And then in October, 2012, Jesus said,
"...The lightning I once told you about to be "low and dangerous" is now in your world..."


June 2016



;

'UNPRECEDENTED FLOODING'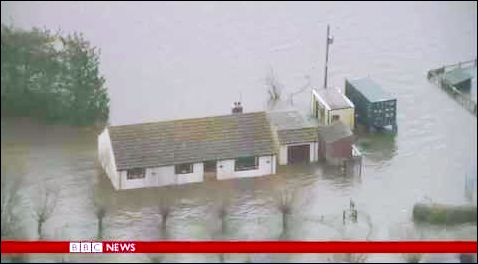 Those who have followed the messages of Jesus and Our Blessed Lady to Christina over the past 27 years have been prepared for the sad and painful events of purification which are at present overtaking the world. The current flooding which is inundating so many parts of Ireland is described by Met Eireann as "the worst since records began" but most interestingly the Met Office in its reaction and commentary has unsuspectingly echoed the very phrase used by Jesus to Christina as far back as February 21 2005 , "…heavy rainstorms in areas unaccustomed to such storms. They will begin to happen in regions where they do not normally occur…"

1st January 2016



The well-known and detailed prophecy concerning the weather changes given as far back as March 25, 1995 to Christina Gallagher is being fulfilled daily in the most dramatic and devastating ways. Early in the morning on March 25, 1995 Christina Gallagher received a message from Our Lord. In it the Lord said: "The North of America... Fire will rage."

In a Message from Our Lady to Christina Gallagher on November 3, 2006, She said, "The weather changes will escalate more and more in their behaviour, floods, drought, fires, twisters, all those are little, but there will also be earthquakes, and tsunamis. You are unprepared for it in soul or body."

In 2007 a CBS broadcast stated; "Every year you can count on forest fires in the West like hurricanes in the East, but recently there has been an enormous change in Western fires. In truth, we've never seen anything like them in recorded history. It appears we're living in a new age of mega-fires -- forest infernos ten times bigger than the fires we're used to seeing." CBS News: Age of the Mega-Fires

Fires are raging throughout the United States worse than ever before. On CBS News in 2011 the story of the Mega-Fires continues "Arizona is burning. Texas, too. New Mexico is next. If you need a grim reminder that an already arid West is burning up and blowing away, here it is. As I write this, more than 700 square miles of Arizona and more than 4,300 square miles of Texas have been swept by monster wildfires."

Clearly the messages of Our Lord and Our Blessed Lady are being fulfilled in our midst today.

Flooding too has been occurring throughout the world. If you just search floods on the internet you will see what is happening everywhere. In October 2011, a BBC news report declared that flooding in Thailand has put more than two thirds of the country underwater.

These 'weather changes' are evident by just watching the daily news. Australia has been in the grips of the worst drought on record and in 2011 a devastating deluge flooded large parts of queensland.

The weather is changing everywhere. Twisters are causing even more and more devastation. April 2011 saw an extremely large and violent tornado outbreak in the US, the largest tornado outbreak ever recorded, affecting the Southern, Midwestern, and Northeastern United States, leaving catastrophic destruction in its wake.

On July 16, 2005 Our Lady said: "The purification is upon you, and few of you are prepared. I weep for your safety. You will see many upheavals in the world. You will experience the climate changes more and more. There will be many abnormal calamities, throughout the world. The changes in the season's behaviour have already begun, but will increase and intensify, floods in many parts of the world beyond normal capacity, mud slides, typhoons, earthquakes and many many other abnormal and strange happenings."




It is now over 20 years since Our Blessed Mother's first apparition to Christina Gallagher. Our Lady's call was not new. It was simply the call of Her Son in the Gospel -a call to come back to God, a call to repentance. It was a call to prayer from the heart through Her most beautiful Rosary. In the course of the past 20 years, God has powerfully upheld everything in Our Lady's message as announced by Christina Gallagher. She was frequently shown world events before they took place and all events shown to Christina have invariably been fulfilled.

Earthquake in IRAN



As related in her autobiography, 'Out of the Ecstasy and Onto the Cross' Page 11 she was shown an earthquake three weeks before it took place in Iran, killing 5,000 people. She told her spiritual director. When it occurred and was shown on television news, Our Lady explained to Christina Gallagher that she had "been shown the calamity before it took place, not to prevent it but to prepare the souls of the people for God."

War in RWANDA



In early 1993, one year before the horrible war in Rwanda, Christina Gallagher received an apparition ('Out of the Ecstasy and Onto the Cross', Page 11) in which she was asked by an African boy (unknown to her) named Emmanuel Segastashya, "Pray for me and my country, Burundi." - a country she had never heard of. It was only the following year when the slaughter of the war in Rwanda broke out and engulfed neighboring Burundi and among the countless victims of the massacres was Emmanuel - a visionary in Church - approved apparitions there - that the reason became clear to Christina.

War in CHECHNYA



On December 26, 1992 Christina Gallagher had an apparition of the war that broke out approximately two years later in Chechnya. She made known, as usual, in advance what was shown to her. ('Out of the Ecstasy and Onto the Cross', p.262).

Attack on TWIN TOWERS, NEW YORK



While in New York to address a Rosary Rally at Battery Park on September 11, 1999 Christina Gallagher prophesied that the Twin Towers would be destroyed. She made the statement in the presence of a number of people including a US judge, a Canadian attorney, a radio broadcaster, and her spiritual director. One of these, Judge Dan Lynch, an American Judge, wrote an article on the matter and made it more widely public.

Tsunami in the INDIAN OCEAN



On a number of separate occasions, the first being eight years before the Indian Ocean tsunami disaster - the massive undersea earthquake which smashed into nine countries across Asia on December 26, 2004 killing approximately one quarter of a million people - Christina Gallagher was shown the exact tsunami scene taking place on a beautiful sandy beach with the wave washing in over houses and leaving corpses strewn on the beach as it swelled out again to sea. She did not have the word 'tsunami' as it was not in ordinary use then but she published what was shown her in her biography which appeared as far back as 1996.

Christina would lament and cry bitter tears on seeing these scenes in advance for she knew how Our Lady had been trying since the beginning of Her apparitions to warn the world on how to prevent such disasters. Her calls were widely ignored and even ridiculed. On CNN News and on RTE news bulletins in Ireland, December 29th and 30th scientists were quoted as saying, "All we can say is that the sea-bed shifted from its axis". They were actually using the exact words of warning Our Blessed Mother had spoken to Christina Gallagher on July 16, 2002 (published then on the web-site) '...I tell you the world has been drawn short of its axis. It is clinging to the Hand of God to uphold it through Jesus...' Not only did the foretold happening occur but was even described afterwards by scientists in the very terms predicted by Our Lady.

Weather changes throughout THE WORLD



Long before weather patterns began to alter, Our Lady was warning us of what has now become widespread throughout the world. As far back as January 1, 1995 She declared, '...My daughter, the world is in its decline! World purification has begun. It will intensify more and more. The weather will be so changeable: heat to cold to ice: rainstorms like the world has not witnessed: hurricanes, floods, earthquakes even in unexpected countries: mudslides, disasters throughout the world will increase when the Hand of My Son covers the world...' This message's widespread fulfillment is, of course, a matter of historical record.

Collapse of the STOCK MARKET



On January 23, 2006, Christina Gallagher was told by Our Blessed Mother that the works She had desired 'should be completed at once as there will be a collapse in the stock market'. This message, given to Christina by Our Blessed Mother at the height of the economic boom in 'celtic tiger' Ireland, as it was then called, seemed incredible even to some devotees of Our Lady's message! Ireland was the economic envy of the world because of the enormous strength of the national economy and its highest-ever living standards. We were being held up as the perfect example of material prosperity and for anyone to speak or even think of economic collapse seemed absurd and ridiculous. Yet, against all the odds and despite the complacency of experts the message of Our Lady to Christina Gallagher was, as always, once again resoundingly fulfilled.

ONE WORLD Currency, ONE WORLD Bank,
ONE WORLD Government and ONE WORLD Church



As far back as 1992 Christina Gallagher was told by Our Blessed Mother that a uniting of currencies would come about in Europe (Out of the Ecstasy and Onto the Cross, pg 329) and following that, in the world. The former has of course already occurred as of March 2009, a number of world political leaders are calling for a world regulation of banking, and even a single world currency. We can, therefore, now see a global bank and uniting of currency about to come into being. Swiftly, by this means we will see a total control of people being put in place through the use of the 'chip'... Then there will be put in place a one world 'Church'.

Message upheld by HEALINGS



Over 500 healings have been recorded. These include 10 different forms of cancer, multiple sclerosis, rheumatoid arthritis, blindness, instantaneous clearance of blocked carotid arteries among several other conditions. Some already have received exhaustive in-depth analysis and been found by consultants and medical professors to have 'no human, scientific, medical or psychological explanation'.

Testimony: Major Physical Healing of Brandi DeJesus
Testimony: Major Physical Healing and Conversion of John Garbutt
Testimony: Major Physical Healing of Kathleen O'Sullivan
Testimony: Major Physical Healing of Jed Michael



Message upheld by the Gift of Knowledge of SOULS



God's gift of seeing a person's state of soul was given to Christina Gallagher as she ministered to priests. It is probably best summed up by a Jesuit theologian from London who first visited her 20 years ago. He later wrote of his experience, 'This remarkable Irishwoman demonstrated beyond any doubt that she possessed a sort of x-ray vision into my private world of conscience and moral striving. She could read the secrets of my heart. She could witness within me that hidden arena where, as is the case with everyone, warfare is waged non-stop between good and evil, truth and falsehood, light and darkness. Though aware that other priests had a similar experience, I was nonetheless bowled over when Christina Gallagher proceeded to discern with clinical precision the weaknesses and strengths of my world within'. (Dr. Richard Foley, S.J., Preface, The Sorrow, the Sacrifice and the Triumph by Dr. Tom Petrisko)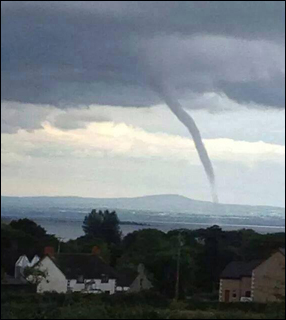 Tornado in Ireland - in Co Antrim N.Ireland - 3rd June 2014 - BBC NEWSLINE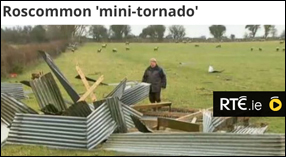 Tornado in Co Roscommon Ireland
Farm buildings damaged - 12th Feb 2014
RTE NEWS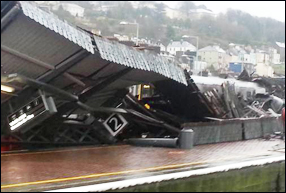 Tornado 'Ripped through Station in Cork Ireland - 19th Dec 2013 - IRISH NEWS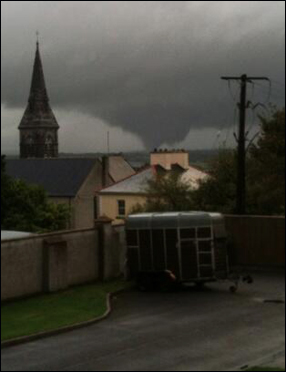 Tornado in Ireland - pictured over Co Galway Ireland - 3rd Oct 2013
BBC NEWS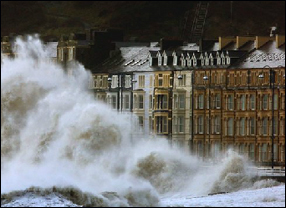 Wild Storms and Floods batter Britain Winter 2013-14
BBC NEWS - Storms & giant waves
BBC NEWS - Unprecedented Extremes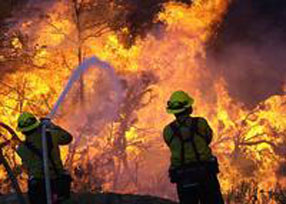 Annual Wild Fires in California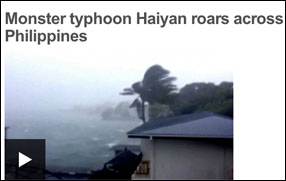 Monster Typhoon Roars across Philippines
Nov 2013
BBC News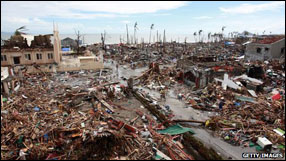 Typoon Haiyan- Strongest ever to hit land
Nov 2013 The Guardian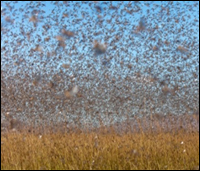 Plague of Locusts - Madagascar
28 March 2013

The news reports on 28th March 2013 that "a severe plague of locusts is infesting the island of Madagascar" is causing people to recognise that yet another of the many warnings received by Christina for the world is already being fulfilled. In the message of September 2012 which was given for the world, Jesus said,

"The world has little time to prepare for what it is about to endure... drought, diseases and hunger... throughout the world. The locusts will come and devour you while you are spiritually asleep... I have called you and you remain deaf..."

A startling report from the UN which indicates the disastrous consequences involved says, "Currently, about half the country is infested by hoppers and flying swarms - each swarm made up of billions of plant-devouring insects. The plague threatens pasture for livestock and rice crops- the main staple of Madagascar's 22 million inhabitants".



All material on this website
is ©Copyright. All Rights Reserved.